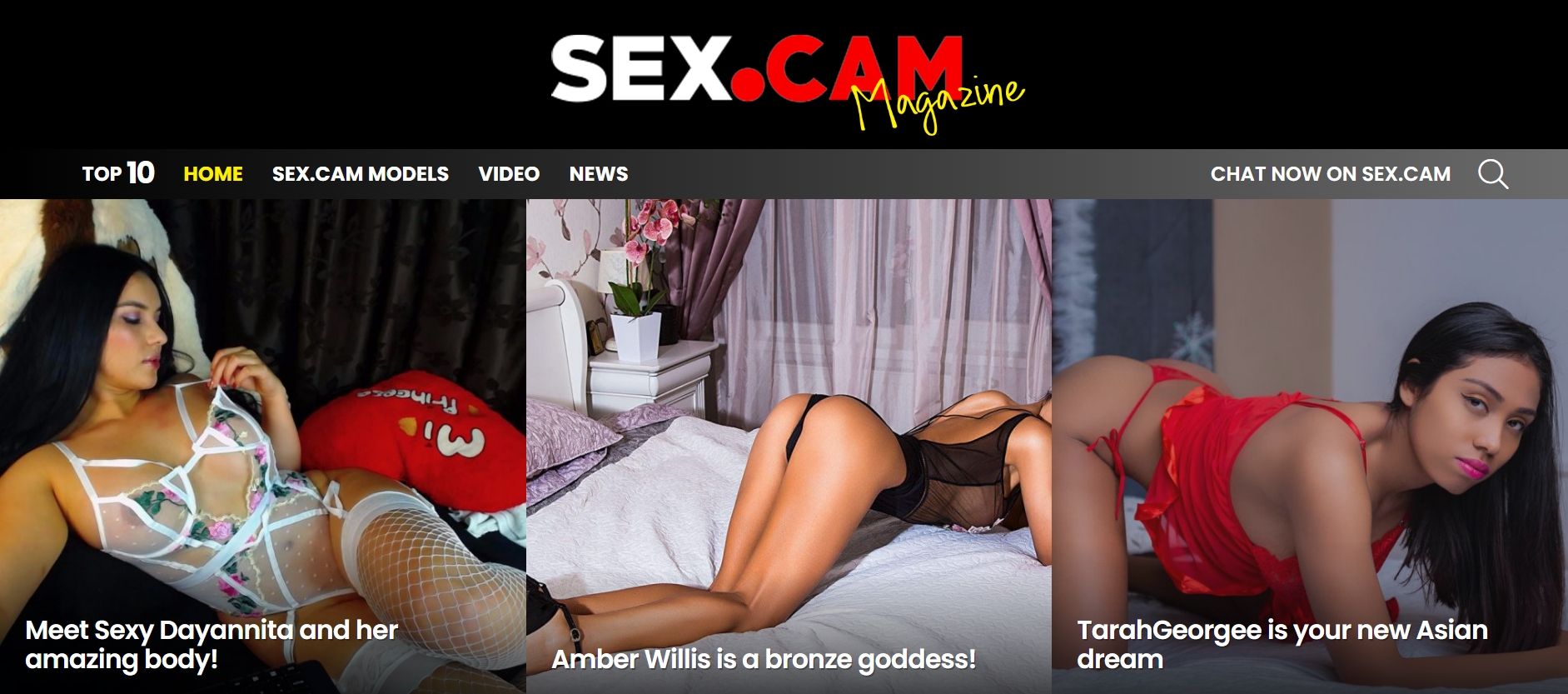 The adult magazine concept might seem obsolete at first, considering hundreds of porn videos on adult websites. If you think that sexy mags are a thing of the past, you've been terribly mistaken. The bombshells featured in
Sex Cam Magazine
are out of this world, gorgeous, sophisticated, and erotic. Add the superb quality of photos to it, and you'll understand the attraction behind it. One look at the exotic dolls found on the website's homepage is enough to tell you the secret behind this naughty masterpiece.
The crew of Sex Cam Magazine has a keen radar sensing gorgeous cuties a mile away. Every belle found in the photographs is out of this world, boasting flawless skin and bombastic curves. The photos exude pure class, with angles displaying the beauty of the nymphs in all its glory. If you are a fan of lace, stockings, and heels, you'll love this adult magazine. Besides professional photos, each gallery contains a small intro on the featured chick and a list of things that get her off. Of course, all of them can be seen on their live shows, where they blow the minds of horny men worldwide.
Tips and tricks
Not only does the Sex Cam Magazine offers sublime galleries, but it also has a video and news section. The videos might come in handy for live performers since the clips usually include tips on how to take the solo shows to the next level and thus earn more money from it. Experienced cam girls share their secrets and reveal to you how the camming really works. The list of videos keeps growing by the day, so keep your eye on it. The news focuses on the themes from the adult industry. The creators of the website focused on all aspects of the 18+ world, treating all viewers with hours of arousal and entertainment.
Vixens found on the Sex Cam Magazine are glamor models with flawless skin and feminine curves. They are mostly young, but the list is diverse, including women with different backgrounds and stories. Taking a look at their bio, measurements, and kinks before seeing them live could help you with chatting and getting to know each other. We all know it's important to have something in common with the object of your desires, so choose wisely.
Is it worth your time?
Most definitely. The content of Sex Cam Magazine is free. The talented team asks nothing in return, generously sharing the world of beauty with admirers. This place focuses on users and erotica, successfully creating the aura of sophistication throughout the website.
The quality of the photos is the website's best asset, and the fact the collection keeps growing rapidly promises tons of dirty fun in the future. Watch the sensual galleries of smashing ladies, and make sure to check every corner of the Sex Cam Magazine. Go ahead and give this outstanding place a chance!