4 tips for making her feel good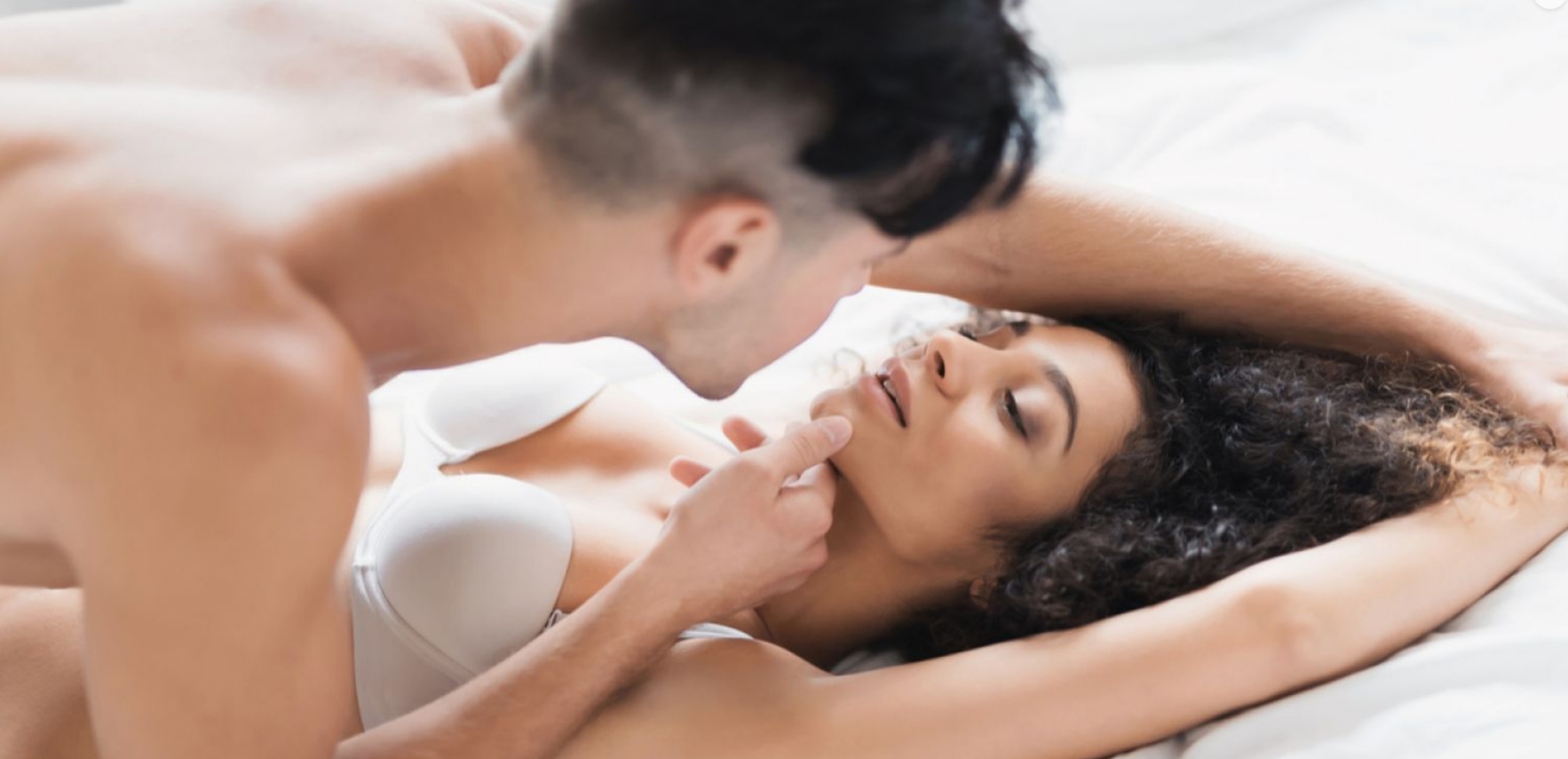 Most of our understanding of foreplay and sex comes from adult films, fiction, or word-of-mouth. But if you want to make your lady see heaven in your bedroom, this article is for you!
Pleasuring a woman is a treat, especially if you are putting your heart and lust into it. Your confidence and knowledge about her kinks, especially if you can execute them to perfection, will have her craving you every second of the day.
We have compiled X tips to get you ready to please her like never before. Let's check it out!
#1. Listen to Her Cravings First
You might be dying to show her moves and new techniques at the first chance of intimacy with her. But remember, women love it when you know exactly what she's craving.
Move along with her every little action, and caress her gently. Soon, you'll notice how her mind and body hint at the little things she might be lusting for.
Be relaxed and soft with intimacy initially to let her reciprocate her desires more casually. Women love slow and passionate love that levels up to intense and carnal sessions. So if you start too strong, it can intimidate her as the stakes her high.
By listening to what she needs, you might find common ground with foreplay and intimacy and relish treating her to hot and kinky foreplay. So instead of being stiff about intimacy and going straight for sex, listen and reciprocate her desires and find yourselves wrapped in amorous lovemaking in no time.
#2. Let Her Clitoris Sing Your Praise
When women say they prefer lovers who take charge in bed, it does not always relate directly to sex. There's more to intimacy than lovemaking, and often, we ignore the very pleasures of a lady's clitoris.
Before you cut straight to sex, take some time to behold her vulva and put your attention over her inner and outer lips. Learning how to eat pussy comes in handy in such moments as you can devour her lust all with your mouth and a little bit of fingering to seal the deal.
Clitoral stimulation is the ultimate form of pleasuring someone with a vulva, as the erotic sensations are maxed around the erogenous zones, making your lover moan and pant in ecstasy.
Not to forget, clitoral stimulation also helps to enhance orgasms, making the experience more lustful and sexually fulfilling for both. It's encouraged to tease her as she edges towards that beautiful climax, making the hookup sessions with you something to look forward to.
#3. Play With (Adult) Toys
Ask your partner if they are into using sex toys for foreplay and other kinky activities. Adult toys can spice up even the most common foreplay and flirtation tactics.
If she is into using sex toys in the bedroom, introduce her to the world of adult playthings to romp up your actions. These toys go perfectly in enhancing your foreplay or doing the job as you tease around, making her feel a whirlwind of pleasure.
there are various types of sex toys, a few notable being:
Rabbit vibrators
Anal plug
Dildos
Vibrators
Penis rings
Bullet vibes, etc.
You can use one or multiple during one session, making the lovemaking scene more steamy and stimulating. Ask about her preferences and the intense she likes the toy to be.
Most adult toys come with variable speeds and vibration intensities, making them a flexible add-on to your kinky meet-ups. Moreover, toys like bullet vibrators with remote controls are perfect for teasing her discreetly in public if she is into wild and risky foreplay.
#4. Make the Room All About Her
A bedroom is sacred ground for couples looking to indulge in their private kinky activities. It's crucial to keep the room clean, airy, and warm for your lady, especially if you want to make this hot with her.
These involve:
De-cluttering your room
Adding candles and low lights
Spraying sweet perfume to make her feel special
These are small actions that show her how special she is to you. Plus, these little things are special and hot, as you're treating her like the royalty that she is.
A clean, properly-curated, and low-lit room that smells soothing yet sexy is the perfect place to let her sexually open up to you and let her wild side serenade you.
Conclusion
All in all, if you want to make your lady special in the bedroom, make all foreplay and lovemaking sessions about her. Encourage her to play along with you, and praise how she pleases and teases you, all while getting spoiled and loved in your arms.