Date Advisor Review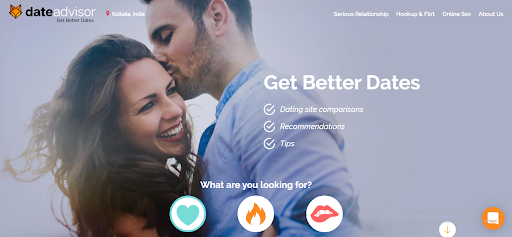 Date Advisor Review
There is nothing that makes life happier than having a person who loves and cares for you. The right partner who shares the same goals as you do. Unfortunately, it is not always easy to find him or her.
Luckily, the Internet has made it easier. Nowadays there are a lot of dating sites where you can find a good partner. But the problem is that there are so many sites that it makes it hard to find a site with what you want. No need to worry though. Date Advisor is here to help.
About Date Advisor
Date Advisor is a dating site specializing in helping people find the right partners. They review the sites and then recommend the best ones. From gay, lesbian, to straight dates or
Asian dates
, you can have any type of partner you want. They give you an insight into the best dating sites. From what the sites have to offer to the price you can expect to pay. You just need to sign up for free.
Get 100% Facts with Date Advisor
Every site on the platform is reviewed truthfully and each piece of information is verified. You can always confirm the validity of the information from the official websites.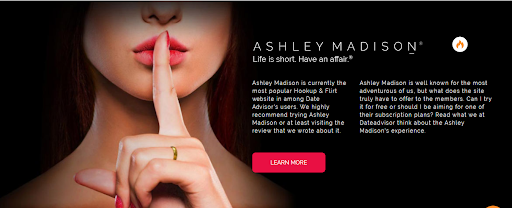 Thousands of people use Date Advisor weekly. Most of them claim to get a match within the first 36 hours. From flirting partners to serious partners ready to settle down and get married.
Categories on Date Advisor
Date Advisor has reviewed hundreds of sites. They have sorted their website in such a way that getting the right site is super easy. You don't have to go through every review to get what you need. The categories that can help you get what you need include:
Serious Relationship
Some people are just tired of playing games. They just want to settle down and get married if possible. If that's you, Date Advisor can help you get a person with a mutual feeling. Someone ready for something serious that can lead to marriage. Some of the websites recommended in this category include Elite Singles, match.com, and Dating.com.

Flirt
Finding a hookup and flirt partner is not easy. You cannot judge it from a person's face that she just needs a flirting partner. You may make an assumption only to be wrong. But if you get a platform where everyone wants to flirt then that's cool. Date Advisor has recommended such sites as Fuckbook, Lust, and Be Naughty.
Online Sex
Imagining having sex with someone can on some occasions be better than having sex. That's why reading an erotic novel can make you harder than watching porn. If you want to try a sex fantasy, try online sex.
Date Advisor will help you find a website with people ready for online sex. People who are not afraid to sex-chat with you. Some of them don't mind sharing nudes. Some of the sites they have recommended in this category are Fuckbook and Ulust.
Gay Dating
Finding a gay date is not easy. Most of the gay dating sites are a scam and if you are not careful you may end up wasting money. Date Advisor will help you find a site that has serious gays.
MILF Dating
There is something about the hot mature ladies. Maybe it is their experience or maybe it is coz they have curves in the right places. Whatever it is, it makes you want more. If you are the guy interested in these mature women, Date Advisor has made it easy for you.
Latina Dating
Latina women are just hot. Their accent is amazing and so is their skin complexion. If you have always dreamt of dating or at least laying one, Date Advisor can be of help. You will be directed to where they are and be given some tips on how to get one. Sign up today and prepare to have your first Latina date.
Asian Dating
Finding an Asian date is not easy but with Date Advisor it is super easy. It will help you find sites that are fully packed with Asian ladies ready to mingle. They have reviewed lots of them and recommended the best ones.
Russian Dating
There is something about Russian women. It is no wonder they have been given their own category. Find a Russian date easy with Date Advisor.
Wrapping Up
Date Advisor is an amazing site that helps you get the right partner. They have made it easy for you to know about a site without necessarily having to sign up. You can even find an online user near you. Sign up today and find the partner you have been looking for.